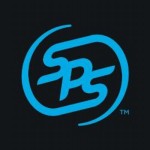 Website SPS_Recruiters SPS Commerce
Our Growth is Your Opportunity
Have you built a data warehouse and put the technical architecture together? Do you have a thirst for growth and always looking around the corner to future demands?  As a Sr. Manager of Business Intelligence you will be a key leader in understanding current business problems and developing solutions across people, process and technology, leveraging your expertise in business intelligence to meet these requirements to solve key strategic business problems. You will foster a strong team morale in a fast-paced, collaborative environment!
Does this sound like you?
Excited about technology. Highly motivated.  Engaged in technology advancements and adoption.
You are both strategic and tactical.
You love developing a team that can work collaboratively to provide the best in class solution.
You like learning business intelligence tools and have a good sound foundation in current tools.
The Day-to-Day
Work closely with the identified business unit leads and other stakeholders to understand their requirements to determine course of action and priority to meet their business objectives.
Develop a data strategy for SPS that will combine current reporting practices with a forward-looking data science methodology to deliver automation and predictive insights across all SPS business units.
Mentor your team on the latest technology trends and collaborate with them on opportunities to introduce new concepts and technologies into the team's products and services in general promote learning and development of leadership and emotional capability in team members.
Adhere to the SPS values and ensure that decisions take into consideration long term and short-term impact.
Have faith in your own ideas to be successful and take an independent position, even in the face of opposition.
Set clear expectations for the team.
What experience and skills do I need?
Bachelor's degree, Master's preferred or equivalent experience.
A minimum of Four years' experience leading 5+ senior technical leaders.
Minimum four to six years of experience in a technical role.
Experience working with C suite and VP level executives.
Proven experience implementing large systems successfully to production.
Good communication and presentation skills.
Excellent organizational skills and ability to manage multiple projects concurrently.
Agile development process experience.
What are the preferred skills?  
Develop processes and manage projects in a technology based service organization.
Demonstrate experience in developing IT or Service implementation projects and processes (staffing, delivery, escalations, prioritization, etc.).
Jira project and issue tracking software capability (user and administrative)
Experience interfacing with business teams, translating business strategy leveraging business intelligence solutions to deliver automation and business insight.
Cloud provider experience; AWS preferred.
Data modeling, data warehouse, ETL and front-end development. Microstrategy and Informatica or other BI tools preferred.