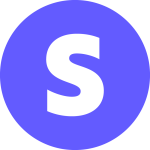 About Stripe
Stripe is a financial infrastructure platform for businesses. Millions of companies—from the world's largest enterprises to the most ambitious startups—use Stripe to accept payments, grow their revenue, and accelerate new business opportunities. Our mission is to increase the GDP of the internet, and we have a staggering amount of work ahead. That means you have an unprecedented opportunity to put the global economy within everyone's reach while doing the most important work of your career.
About the team
At Stripe, you'll be part of a rich Data Science community for Analysts, Scientists and Engineers to learn and grow together. At the same time, our embedded org structure means that you'll be working closely with our Finance and Strategy partner team.
What you'll do
Stripe's business is complex and growing, and forecasting its future is no easy feat. Our forecasting efforts are diverse, spanning different dimensions of our business (geographies, business types), variable time periods (early-stage vs late-stage users), and methodologies (traditional time series modeling, ML-based methods). We are looking for an experienced data scientist to work on the planning, implementation, and building of infrastructure that enables and automates forecasting across all of Stripe. This role will also work closely with our Finance & Strategy team to forecast our financial metrics. If you are excited about time series modeling and motivated by having an impact on the business, we want to hear from you.
Much more detail at this link: https://stripe.com/jobs/listing/data-scientist-forecasting-platform/5019088