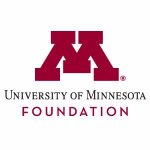 Website University of Minnesota Foundation
About Us:
At the University of Minnesota Foundation (UMF), our mission is to connect passion with possibility, inspire generosity, and support greatness at the University of Minnesota by placing donors at the heart of everything we do and every decision we make. UMF is a nonprofit organization responsible for raising and managing gifts to the University of Minnesota.
For more information about UMF, please visit https://give.umn.edu/about/about-umf.
About the role:
The Sr. Philanthropic Insights Manager is a member of the Prospect Development (PD) team, leading strategic projects to leverage data insights for the development community. They work where developing data insights, utilizing business intelligence, and addressing fundraising questions meet for the purpose of developing new or improved actions and strategies.
The Insights Manager has a curiosity to ask, invite and respond to philanthropic questions, seeking answers and insights; facilitates analysis; promotes key findings; and partners to determine next steps from actionable insights to results. They are a trend spotter, collaborator, and builder of idea to strategy implementation. This role is versed in partnering to utilize business intelligence best practices for increased effectiveness. Key partners include development leadership, PD leadership, marketing and communications, and information systems. This role focuses on major gift development and other UMF department efforts with priorities in fundraising production, development productivity, and building the donor community.
What you'll do:
Insights Program Management (70%)
Leads and supports philanthropic insights in the major gift development community, including enhancing a culture of data literacy, identifying and prioritizing U-Wide major gift effort insights, and leveraging insights for actionable strategy.
Benchmarking – partners in internal and external major gift production and development performance benchmarking and emerging topics; brings continuity and alignment with effective resource and performance analysis to learn from results.
Campaign Planning – identifies and makes recommendations to building the donor community, investment and staffing opportunities, and challenges, to address as part of campaign preparation and annual campaign efforts.
Development Activity – partners to enhance or develop new strategies to improve production and forecasting, along with qualification, cultivation, solicitation, stewardship.
Prospecting – enhances prospect identification best practices while incorporating new strategies to identify multiple and diverse areas of donor passions. Leverages efforts of those who work in predictive and prescriptive analytics to embolden PD and front-line development staff with actionable next steps.
Customer Experience and Project Management (20%)
Leads and acts as an insights service manager with PD, central development leadership, and UMF departments in proactive insight engagement, and provides research-based counsel regarding development needs and prospect strategy, cultivation, solicitation and stewardship. Employs customer relationship strategies to ensure discovery and prioritization of key insights' needs, proactively discover ongoing needs, and recommend and facilitate approaches to meet those needs.
Other Responsibilities (10%)
Serves as a member of the PD leadership team. Participates in annual PD planning and goal development. Serves or leads on PD and UMF projects and committees.
Maintains current knowledge in business insights, techniques and procedures through professional development activities.
We take care of you:
Comprehensive and competitive benefits package that includes medical, vision, dental, and pharmacy coverage; life insurance; retirement; long-term care insurance; and disability coverage.
Come. Work. Stay. Play. The U of M is conveniently accessible by light rail, bus, and bike. And we offer discounted bus transportation through our "U-Pass" program.
The University of Minnesota embraces diversity and equal opportunity. We are committed to building a team that represents a variety of backgrounds, perspectives, and skills.
Qualifications:
Bachelor's degree.
Eight or more years relevant work experience in fundraising operations or frontline development, consulting/strategy, corporate innovation, new product/service development, market research, business intelligence, strategic and competitive intelligence, or analytics with customer-facing leadership. Prefer five or more years managing people, programs or cross-functional teams.
Demonstrated ability to work with and lead discussions with senior leaders; interest and ability to work with a dynamic team.
Excellent communication skills; ability to utilize data, share a wide range of findings and derive insights; experience developing presentations and leading professional meetings and team projects.
Demonstrated understanding of major gifts fundraising or demonstrated interest and ability to translate other experience to fundraising.
Diversity:
The University recognizes and values the importance of diversity and inclusion in enriching the employment experience of its employees and in supporting the academic mission.  The University is committed to attracting and retaining employees with varying identities and backgrounds.
The University of Minnesota provides equal access to and opportunity in its programs, facilities, and employment without regard to race, color, creed, religion, national origin, gender, age, marital status, disability, public assistance status, veteran status, sexual orientation, gender identity, or gender expression.  To learn more about diversity at the U:  http://diversity.umn.edu.
Employment Requirements
Any offer of employment is contingent upon the successful completion of a background check. Our presumption is that prospective employees are eligible to work here. Criminal convictions do not automatically disqualify finalists from employment.
Please note: All employees at the University of Minnesota are required to report complete vaccination against COVID-19 or submit documentation requesting a medical or religious exemption on their first day of employment. To learn more, please visit the University's COVID-19 Response webpage.
How to Apply:
Applications must be submitted online through the U of M Careers site.  To submit your application, please follow this link: https://hr.myu.umn.edu/jobs/ext/351797. If you have any difficulties or questions while applying feel free to contact Jeff Karr, Recruiter at karr0097@umn.edu.