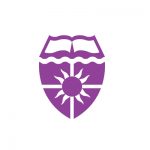 Website University of St Thomas
High Education
JOB SUMMARY
The Data Analyst is responsible for providing technical, systems and software support primarily to University Advancement.  The Data Analyst works with internal customers to analyze and collect business data needs and to convert these needs to technical solutions, reports and business processes.  This position's tasks include system support, data quality monitoring and data management of our systems of records.
The Data Analyst is a curious and innovative individual who will continuously drive actionable intelligence that is scalable for the University's efforts through use of data mining, data management, dashboards and stories. She/he will also maintain relationships with key partners to ensure intentional collection of data across the university or beyond.
ESSENTIAL FUNCTIONS
Design, develop, and use tools to continuously report on existing process and monitor operations.  The creation of automated processes may be required to acquire supplemental data.  Identify and extract information stored in a way that enables the University to maximize fundraising, stewardship, and strategic efforts.
Work closely with others in the department, establish, implement, and execute regular reports on goal progress as appropriate for Senior Management and Trustees.  In addition, supports University
Advancement on all data and systems projects as assigned, including producing data for annual reports, campaign reports, historical overviews, constituent lists and other similar reports.
Apply modern data techniques to discover insights and patterns throughout extracted data to drive strategic action. Ensure scalability of data systems and modeling to address current business needs, adapt to new initiatives, and anticipate future needs.
Foster relationships with University partners and beyond, to gain a better understanding of their business needs for project collaboration and established a cohesive end-to-end data-sharing model to enhance the understanding of our constituent base.
Practice and expand technology skills specific to the areas of data mining, data warehouse management, project management, emerging industry tools, and active University tools.
Assists with other projects as assigned by supervisor.
QUALIFICATIONS
Minimum Qualifications
Equivalent to a B.A./B.S. in Computer Science, Management Information Systems, Business Analytics, Data Analytics or related field.
Three years of experience working with enterprise systems.
Preferred Qualifications
Experience with logical and physical data relationships  and have strong SQL skills.
Experience with tools such as Python or R.
Experience with Oracle Application Express or Salesforce.