We are proud to announce Wen Ye of University of Wisconsin-Madison and Annalise Scamehorn of Concordia University, St. Paul. as recipients of 2021 MinneAnalytics Scholarships. Each student selected has displayed a passion for pursuing a career related to data science and a commitment to engaging with the community.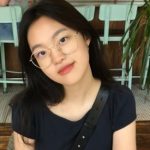 Wen Ye is a rising junior studying computer science, statistics and data science at UW-Madison. She is dedicated to data-driven decisions and various machine learning techniques applied to geospatial data in particular. She is part of the Geo-DS Lab under the guidance of Professor Dr. Song Gao. Currently, she is working on identifying health provider shortage areas in Wisconsin and create rational service areas. She is also an active participant of the UW Data Science Club (dotdata). In the future, she hopes to go to graduate school in the field of computer science and become a data scientist.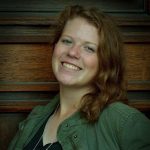 Annalise Scamehorn is a senior at Concordia University, St. Paul majoring in mathematics with a minor in finance. She is on the softball team where she helps advocate for her team by being a part of the Student Athlete Advisory Committee (SAAC). Annalise is involved on campus as a co-vice president of Tri-Pi math club. The math club organizes events to help future mathematicians network with multiple employers and alumni. She is also involved in ministry on campus through the Fellowship of Christian Athletes (FCA) by helping lead a small group. She plans to pursue a master's degree in data analytics at CSP because she loves how data analytics can help people make tough decisions in all industries.
Congratulations Wen and Annalise! In 2021, MinneAnalytics has awarded more than 30 scholarships to students from colleges and universities across the Midwest. Learn more about our scholarships here.