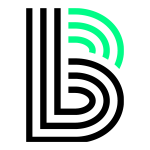 The Manager of Salesforce and Data Projects will serve as the agency's Salesforce administrator and partner with the Director of Data & Impact to lead data projects, reporting and analysis efforts. This position provides expertise and produces deliverables using an asset-based and customer-centric lens. The Manager will support the Programs team in analyzing and producing data-driven insights, provide technical assistance to staff within Salesforce, and support and strengthen survey and programmatic evaluation practices.
The Manager of Salesforce and Data Projects is a key member of the Impact & Accountability team and will be responsible for the day-to-day configuration, support, maintenance and improvement of our two Salesforce databases. This position is responsible for collaborating with internal and external colleagues to analyze projects and program data and co-develop and implement procedures for reporting data to all constituents.
The Manager of Salesforce & Data Projects is a newly created position at BBBSTC. This position will support the organization to investigate and evolve our database collection and analysis journey. The manager will be responsible for leading BBBSTC's goals to create and implement systems that will allow us to collect and analyze program-related data to further our strategic priorities.
The Manager of Salesforce & Data Projects will play a lead role in ensuring that BBBSTC is implementing and maintaining systems-enabled solutions that allow staff across the agency to do their jobs in a more efficient and effective manner using qualitative and quantitative approaches to collect, evaluate, and analyze data.
Big Brothers Big Sisters Twin Cities has been creating and supporting youth mentoring relationships for over 100 years. Since our inception, we have partnered with more than half a million Twin Cities youth by:
Meeting with a committed caring adult mentor 2-4 x a month
Accessing resources for Bigs, Littles, and families to keep matches going strong
Connecting with qualified professionals dedicated to youth development
Receiving guided support throughout their developmental years to achieve their full potential
Justice, equity, diversity, and inclusion (JEDI) is an integral part of our mission and values. We recognize, affirm, and celebrate the diverse backgrounds, lives, and experiences of all stakeholders.We strive to ensure that all voices and perspectives are heard and honored.