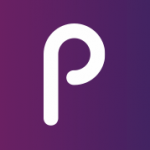 Website Prodege, LLC
A cutting-edge marketing and consumer insights platform
We are currently seeking a Senior Analyst to join our market research (MR) team. Remote locations or local candidates to Minneapolis and Los Angeles.
In this role, you will be responsible for supporting the Market Research team with customer KPI insights. You will have experience pulling key reports, analyzing data, and providing insights and recommendations to optimize performance. This position supports the Market Research team.
The role:
Analyze metrics and create action oriented recommendations that lead to positive business outcomes
Key reporting and analysis for Market Research including daily project analysis, weekly reports, and monthly forecasts
Manipulate data using data analysis tools to discover insights
Create detailed month-end reports to highlight key performance indicators and recommended changes to optimize accounts
Access data from a variety of sources to gain insights into pricing strategies and market trends
Track customer engagement to determine effectiveness of pricing strategies
Modify project parameters as needed by increasing placement, pricing and feasibility
Collaborate with Sales and Marketing departments to develop and implement competitive pricing strategies
Lead cross department team meetings to provide recommendations based on data and analysis
About You:
5+ years of experience in an analyst role
Gathering data through created reports or using SQL to obtain metrics
Strong analytical skills, highly organized, pays attention to detail and is deadline oriented
Is a fast learner who takes initiative and is driven to learn new things, test new techniques, and experiment
Is an excellent collaborator who works well with team members at all levels — mentoring more junior team members while also effectively reporting progress on initiatives to senior management
Excellent verbal and written communication skills, including demonstrating solutions to clients on video or via webcam (Zoom, Microsoft Teams, Google Meet, etc.)
Proficient experience in: Microsoft Office and Google (Excel, Word, Google Docs, Calendar)
Exceptional ability to multitask, prioritize, and manage time effectively
Strong critical-thinking abilities
Enjoys working in a team environment
Is a positive, enthusiastic team player who will fit the unique culture at Prodege
Bachelor's degree or equivalent
The anticipated base salary range for this position is $79,000 to $105,000.
The final salary offered to a successful candidate will be dependent on several factors that may include, but are not limited to; the type and length of experience within the job, type and length of experience within the industry, the type and length of knowledge and skills for the position, education, training, etc. Prodege is a multi-state employer and final compensation within this range could be impacted by work location. Please note that the compensation details listed in US role postings reflect the base salary only, and do not include bonus, commission, equity, or benefits.
Prodege offers a comprehensive benefits package to US Full-time employees including medical, dental, vision, STD, LTD and basic life insurance. Employees receive flexible PTO, as well as paid sick leave prorated based on hire date. US Employees have eight paid holidays throughout the calendar year. Employees receive an option to purchase shares of Company stock commensurate with their position, which vests over four years.