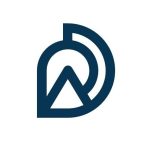 Website Professional Data Analysts
Creating positive social impact through data centric solutions
Are you an experienced Data Analyst or Statistician with an interest in public health? Do you crave variety in your work and opportunities to make an impact? We are seeking a Senior Data Analyst to support our evaluation and research projects. You'll work with a team of analysts, statisticians, and evaluators on projects in tobacco control, chronic disease, and behavioral health. You'll use your SAS, Python, or R skills in quantitative data analysis and data management to prepare and analyze data that contribute to high-quality deliverables (e.g., reports, presentations, and peer-reviewed manuscripts).
This is a full-time position (32 to 40 hours per week) with benefits. We are accepting applications from out-of-state candidates who wish to work remotely, as well as Twin Cities-based candidates who will have the option to work in our Minneapolis office or work remotely.
SPECIFIC RESPONSIBILITIES
Process, review, extract, and analyze data from a variety of data sources.
Create reports used to identify data issues and anomalies. Effectively communicate issues and data limitations.
Analyze data to ensure accuracy and quality. Track and verify all reporting statistics and/or metrics.
Develop complex analysis and sophisticated data compilation, verification, and interpretations to guide evaluation, research, and internal operations.
Maintain documentation including codebooks, processes, data anomalies, and coding decisions.
Produce annotated summaries that are easy to interpret and appropriate for the audience.
Produce quality data visualizations to support findings (e.g. charts, figures, tables).
Present results directly to internal and external teams.
Solicit, analyze, and understand data requirements (i.e., using market research, public datasets, requirements gathering, feature planning, user experience / design considerations, etc.) to support development of data analysis plans
QUALIFICATIONS
Bachelor's or advanced degree in Statistics, Computer Science, Mathematics, Business, or other related field
6+ years of relevant work experience
Advanced analytical and problem solving skills
Fluent in SAS, R, or Python
Data management experience
Experience interpreting and effectively communicating results
Ability to work independently and as part of a team
COMPENSATION
In addition to a comprehensive benefits package, PDA offers fair salaries that align with each individual's skills and experience.
ABOUT PDA
Founded in 1984, Professional Data Analysts (PDA) is a Certified B Corporation with over 40 employees whose mission is to create positive social impact by providing tailored data-centric solutions that move public health initiatives forward. We offer a competitive compensation package, including benefits like paid parental leave and disability insurance. We have a flexible work environment and a dog-friendly office. PDA also has a strong commitment to improving our community and minimizing our environmental impact. PDA is an equal opportunity employer committed to fostering an inclusive environment where every individual has the resources and opportunities they need to grow, thrive, and succeed. We are dedicated to adding more diverse voices to our growing team and providing professional development opportunities, internships, and recruitment practices that are focused on the BIPOC community.
APPLICATION INSTRUCTIONS
To apply, please submit your cover letter and resume to Kelly Laurel at careers@pdastats.com. Because it's essential to have a variety of identities and voices contributing to our work, we welcome people of color, LGBTQ+ individuals, people with disabilities, and members of ethnic minorities to apply.