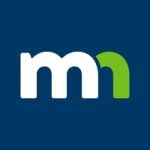 We are seeking an Enterprise Data Scientist for the Integrated Service Delivery Product Line, who will have the opportunity to:
Deliver high-impact actionable insights to the product team, leadership and stakeholders; enable data-driven decision-making across the enterprise to improve the efficiency and effectiveness of the Integrated Service Delivery Product Line, while focusing on consumer experience improvement.
Perform exploratory data analysis from structured, unstructured, and diverse datasets; apply knowledge of statistics, programming, data modeling, and advanced mathematics to recognize patterns, identify opportunities, pose business questions, and make valuable discoveries leading to prototype development and product improvement.
Helping source, clean, prepare and verify integrity of data to be used for analysis.
Discover and communicate actionable insights to decision makers. Make presentations to senior executives and decision-makers.
Partner with various functions to produce innovative and transformative data science solutions which directly contribute to achieving enterprise goals and vision.
Search for JobID on the State's site: 70141
To apply for this job please visit mn.gov.