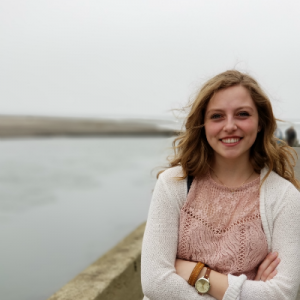 MinneAnalytics is proud to announce Cassandra Quinn as the recipient of a 2018 MinneAnalytics Scholarship. Cassandra is a senior majoring in applied mathematics with a minor in computer science at the University of Wisconsin – La Crosse.
Cassandra began her college career as a mathematics education major, but after joining a machine learning group during her junior year she quickly found herself investing her free time in learning more about data science techniques. By the end of junior year, she had switched majors.
"As I look to graduate this upcoming spring, I could not be more excited to see how much I will continue to learn as I apply what I have learned about math, data science, and analytics to my future positions," said Cassandra, who has already gained experience as an intern in the field.
When she's not studying, Cassandra enjoys staying active and recently completed her second marathon with her dad. Musically inclined, she is also the lead singer for UW-La Crosse's Jazz Orchestra and spends a few days a week directing the children's choir at her church.
She is paying for her own education and with the help of this scholarship, she will be able to graduate with her undergraduate degree free of debt. Way to go Cassandra!
MinneAnalytics Scholarships are awarded to students who display a passion for pursuing a career in analytics and a commitment to engaging with the community. This year, the organization is awarding 20 scholarships to students from schools across the Midwest.