On Friday, Oct. 30, the data science community gathered virtually for the inaugural MinneWiADS: Women in Analytics & Data Science Conference. More than 1,400 registered for the event, which was the first-ever MinneAnalytics conference hosted completely online.
"For me, the highlight of the event was being able to connect and reconnect with so many other women and our male allies who came to the conference," said Kim Eng Ky, conference co-chair. "I had the honor of moderating seven out of the 16 talks, all of which were great!"
The two-track event featured a mix of business and technical sessions, as well as personal stories of career development and growth. Participants gained knowledge of graph databases at 'Seeing the Unseen with Graph Technology' and 'Organizing Knowledge from the Research Literature Using Graph Databases.' Other popular sessions included 'Data Visualization Design Essentials' with Kristan Hodge and 'Walk Through the Door of Discomfort!' with Robin Brown.
"One of my favorite sessions was 'Big Data/AI, Privacy and Data Security Regulation' with Melissa Krasnow," said Renee Ernst, conference co-chair. "It's such an important topic right now and her expertise is amazing."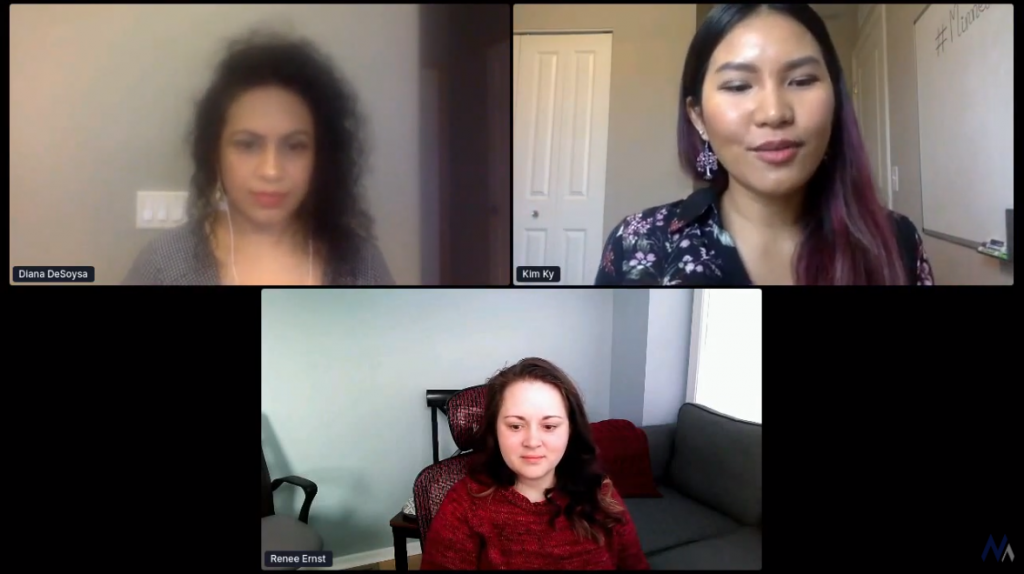 The conference was originally planned for May 15 but was delayed due to the pandemic. After it became clear that in-person events would not be possible in the near future, the co-chairs decided to go virtual with the conference. This posed unique challenges, such as finding a platform that would allow participants to engage with one another. However, the co-chairs believe it was worth the effort.
"It's critical that we stay connected and continue to learn from each other," said Ernst. "For this event in particular, it's important that we continue to highlight the importance of diversity even in times when we don't get to see each other in person."
In addition to the speaker sessions, participants were able to engage in virtual breakout rooms to discuss whatever topics were on their minds. There was also an online networking tool that paired participants with one another for spontaneous meetings. It's difficult to replicate the in-person conference experience, but survey results indicate that participants appreciated both the content and the format.
"I am deeply humbled by the overwhelmingly positive feedback, and it made me confident that our contributions are valued and appreciated by the community," said Co-chair Diana DeSoysa. "I enjoyed organizing the event and I can't wait for MinneWiADS 2021!"
Thank you to our amazing conference chairs, our event sponsors, the speakers, and of course all of you who participated in this event. Many of the conference videos and decks are available at this link.