Our latest Financial and Retail Conference on Analytics was Oct. 24 at Carlson School of Management, and the participants have spoken! The event was rated very good or excellent by more than 85% of respondents. On average, participants indicated making 4 new contacts at the event.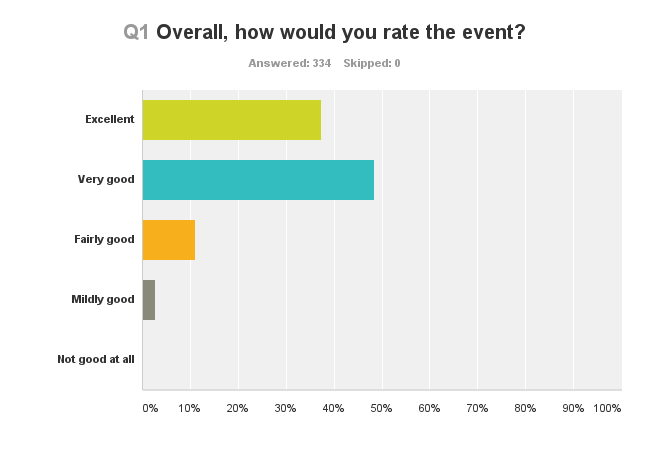 "MinneAnalytics is about bringing the analytics community together," says Dave Mathias, MinneAnalytics board member and conference chair. "We think people making four new contacts at the event on average is a good start, and we look forward to increasing this at future events."
In addition to survey data, we are currently analyzing the RFID badge data that MinneAnalytics partnered with the Nerdery to utilize at the event. This data, along with the survey data, will continue to help us make events even better.
Thank you to the more than 330 participants who shared their feedback, and remember that survey respondents receive early notification about upcoming events!
More from FARCON 2016:  Schedule | Videos | Slide Decks