By Graeme Thickins
Our Healthcare Startup & Enterprise Entanglement Extravaganza on October 10th at Optum was an unqualified success by any measure. If you were there, lucky you! There's never been a gathering of this many healthcare startups publicly pitching in one place in Minnesota!
We were blown away that 106 startups submitted requests to pitch—not just from Minnesota, but from 19 other states, and three countries! Obviously, not all were ultimately able to make it to the event, but 70+ startups from 12 states and two countries did take the stage to present. About 36 of that total were MN-based (See the whole list here). Most did rapid-fire, 90-second pitches in our two morning sessions in the auditorium. And we squeezed in a great VC panel in the middle of that, featuring Mayo Ventures, Lemhi Ventures, UHG Ventures, and Capita3.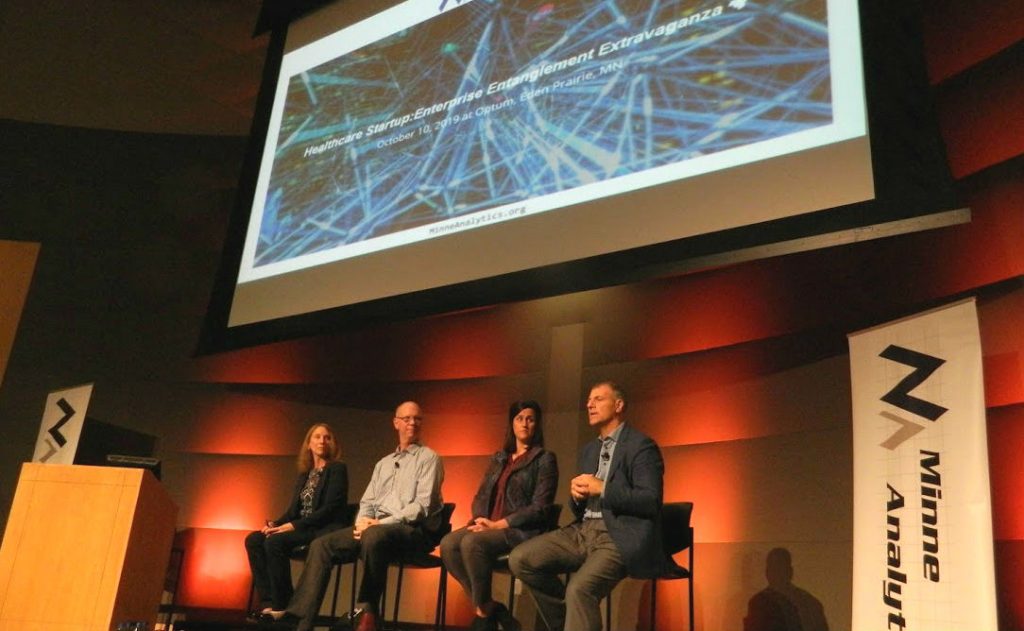 Before we realized that the only way to accommodate all the startups that wanted to pitch would be with 90-second pitches, we had promised about a dozen they could do six-minute pitches (our normal practice), and those took place in the afternoon. They were excellent!
All told, for the entire day, we had approximately 60 healthcare startups and 15 medtech / medical device startups present on stage.
Investors and corporate innovation execs who were present had a firehose of deal-flow as they have never seen. Dozens of planned one-on-one meetings took place between them and the startups during the afternoon, as well as countless unplanned one-on-ones. You'll likely be hearing about deals that result!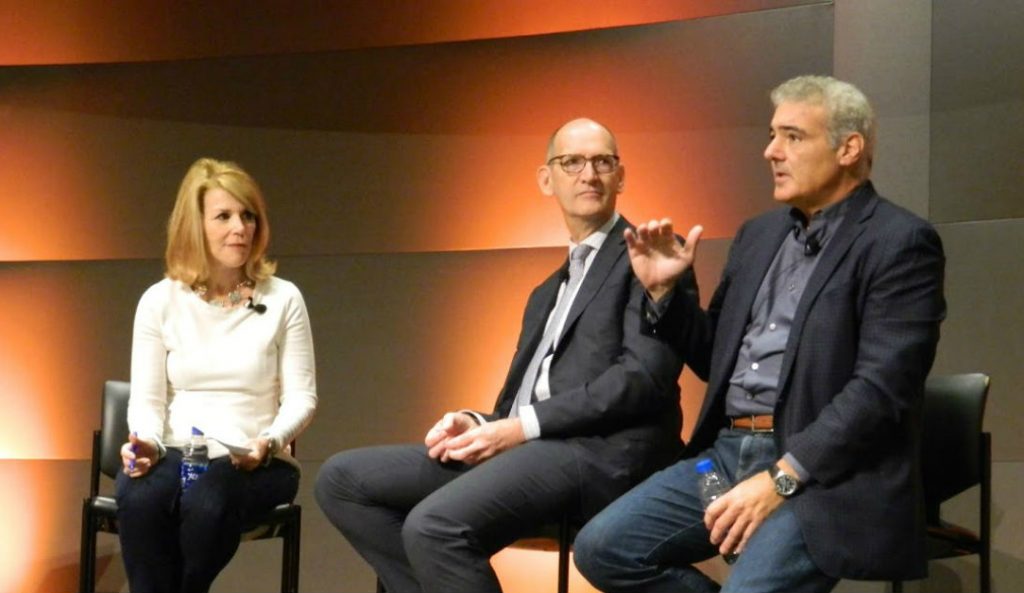 A huge thank-you to all the founders who pitched—and to our great VC Panel in the morning, and our Reverse Pitch Panel in the afternoon, featuring the CIOs of Mayo and Optum. We all learned a lot! And a special thank-you to our community partners and sponsors, without whom the event could not have been the success it was.
More than 330 attended the event and we hope you all fill out the survey we sent out last week. We want your comments and opinions, as we hope to do another Startup Extravaganza in the future!
Graeme Thickins is a MinneAnalytics Board Member.